Physiotherapist, Acupuncture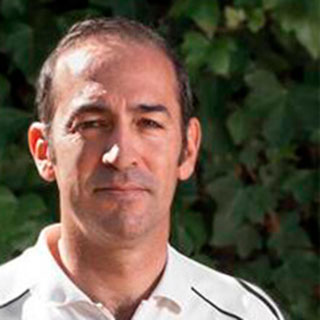 David Peromingo trained and qualified at Robert Gordon University in Aberdeen, Scotland, achieving the BscHonors Science Degree in Physiotherapy. Having previously worked as swimming, windsurfing and snowboarding instructor he can use that experience to help with physiotherapy for sports injuries, applying the most accurate treatment.
He worked several years at the NHS and Aberdeenshire Sports Injury Clinic, gaining intensive experience in treating muscle, tendon and joint injuries, back and neck problems and post- operative rehabilitation. He maintains membership to the HCPC and a high standard of knowledge of physiotherapy by attending international courses on a yearly base.
Since being part of the team Clinica SANDALF he frequently takes physiotherapy students from the 'Erasmus program' for practical and theoretical training. For special post- operative rehabilitation following total joint replacement he also uses a warm (30 degrees! Celsius) in-door pool in a nearby hotel, which is equipped with a ramp and a special chair to be able lower patients with walking difficulties into the water.
He further trained in acupuncture to treat chronic pain issues and, as a member of the runningclinic.com, is very experienced in treating and preventing running injuries.
To make an appointment with David please click here.
Please don't hesitate to get in touch with us should you have any further questions or to make an appointment.