Physiotherapist, Massage Therapist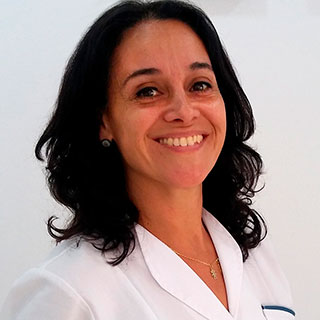 Tamara Abramovich studied and trained physiotherapy at the University of Buenos Aires. During the next several years of intensive work as a physiotherapist she also went on to further train as a massage therapist, with additional specialist training in lymph drainage by the 'Vodder' method.
After several years of work for the NHS and in the private sector in Argentina she moved to Spain in 2004. Tamara has joined the team Clinica SANDALF in the year 2015, and has since then added to her professional knowledge a vast experience in post- operative rehabilitation and lymph drainage, including lymph edema following radiotherapy.
Her kind and gentle approach and her natural understanding of the need of patients, in particular following major orthopaedic procedures like total joint replacement, results in a significant decrease of soft tissue swelling and increase of joint mobility and patients satisfaction.
To make an appointment with Tamara please click here.
Please don't hesitate to get in touch with us should you have any further questions or to make an appointment.