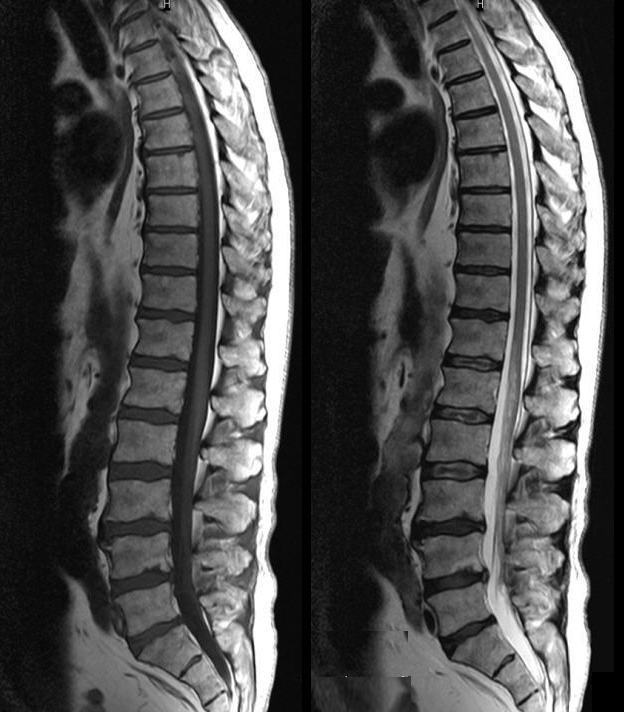 Back Surgery, Benalmadena
Surgery on the back is probably still the most controversial surgical procedure and its indication still being discussed on every international meeting for orthopaedic surgery.  The general understanding is that it should only be performed once all other conservative treatment options have been exhausted. Or if there are indeed neurological symptoms present, like significant numbness of the foot, problems to hold the urine or numbness around your genitals. Orthopaedic surgeon Dr. Alf Neuhaus is experienced in performing the 'standard' lower back surgery consisting in decompression of the effected nerve root and, if indicated, partial or total removal of the herniated disc. He also frequently performs the rather more sophisticated procedures like partial fusion of the lower back.
The surgery would be performed in a nearby private hospital. Hospital stay should be about two days, during which orthopaedic surgeon Dr. Alf Neuhaus would come and visit you every day to make sure that all goes well. All further follow up consultations for wound control, suture removal, physiotherapeutic exercises and check X-rays would be done using the facilities of Clinica SANDALF. You might have to wear a light corset for a few weeks to protect your back, but would be allowed and even instructed to mobilize and perform specific exercises under the supervision of our UK- trained physiotherapist. Usually within three to six weeks you should be back to normal daily activities, avoiding any weight lifting. And within twelve weeks you should be back to minor sport activities like using a pedal bike or go swimming. By four to six month you should be back to normal activities, including playing contact sports.
If you are a UK- citizen you are entitled to a refund of the costs for the surgery by the UK NHS of up to 80%. Our team would be very happy to assist you with the paper work. Please be aware that it is yet not clear if this NHS support would still be available after the Brexit.
Please don't hesitate to get in touch with us should you have any questions about back surgery or any other orthopaedic problem.
Private Hospital
The private hospital used by UK-trained orthopaedic and trauma surgeon Dr. Alf Neuhaus is about 10 minutes' drive away from his out- patient clinic Clinica SANDALF. This modern and fully equipped private hospital has all facilities needed, 4 state of the art operating theatres, intensive care unit and 24h on-call medical staff and physicians. All rooms are equipped with TV (Spanish, English, German), WiFi and an on-suite bathroom. 
The friendly and helpful staff speaks English, and orthopaedic surgeon Dr. Alf Neuhaus and his UK-trained physiotherapists will come in every day of your stay to look after you (wound control, pain medication, arranging further tests if needed, joint mobilization, etc.). Further follow ups for wound control, suture removal, further investigations like X-rays, joint mobilization and other will be performed using the clinic facilities following hospital discharge.
Please don't hesitate to get in touch with us should you have any further questions or to make an appointment.