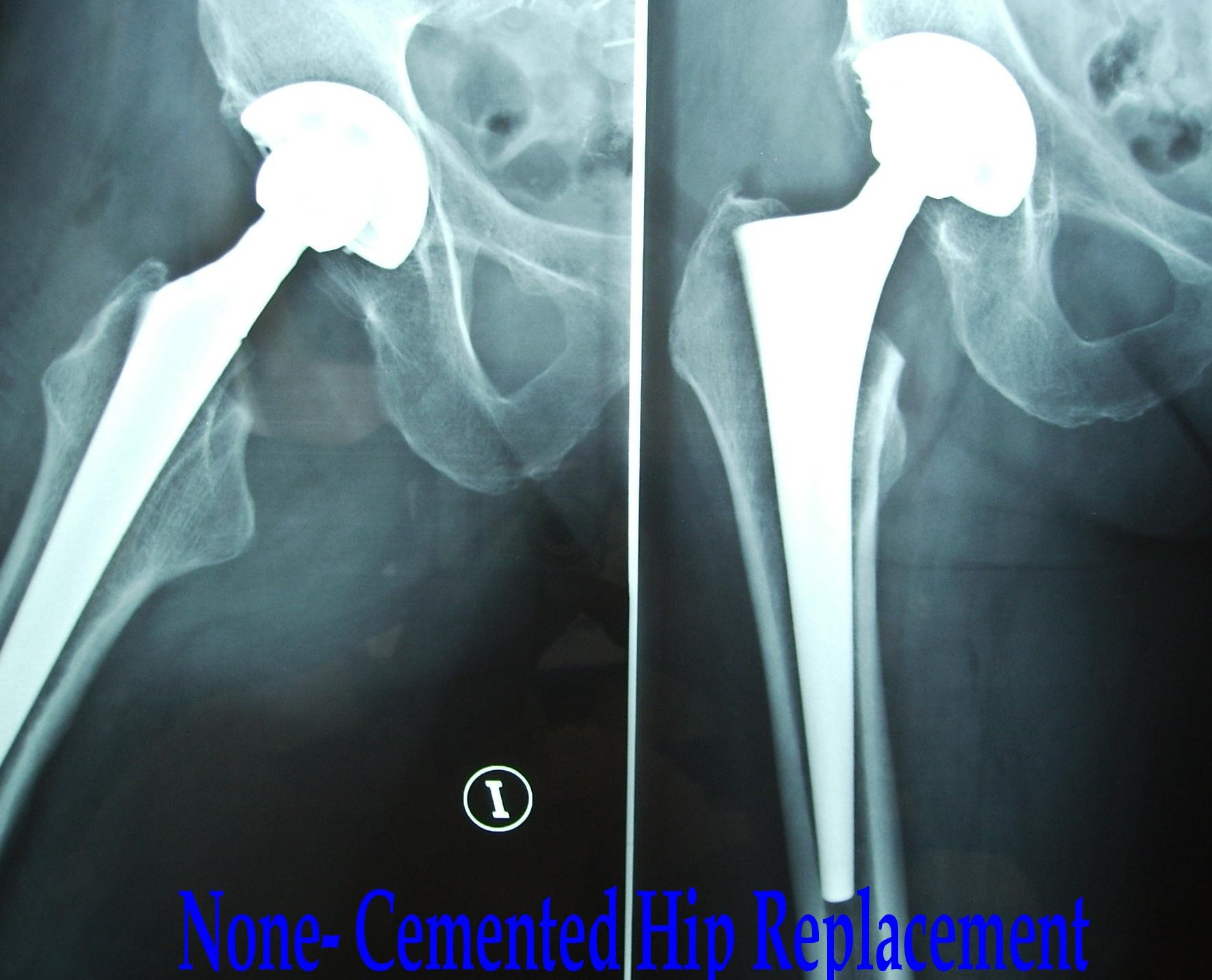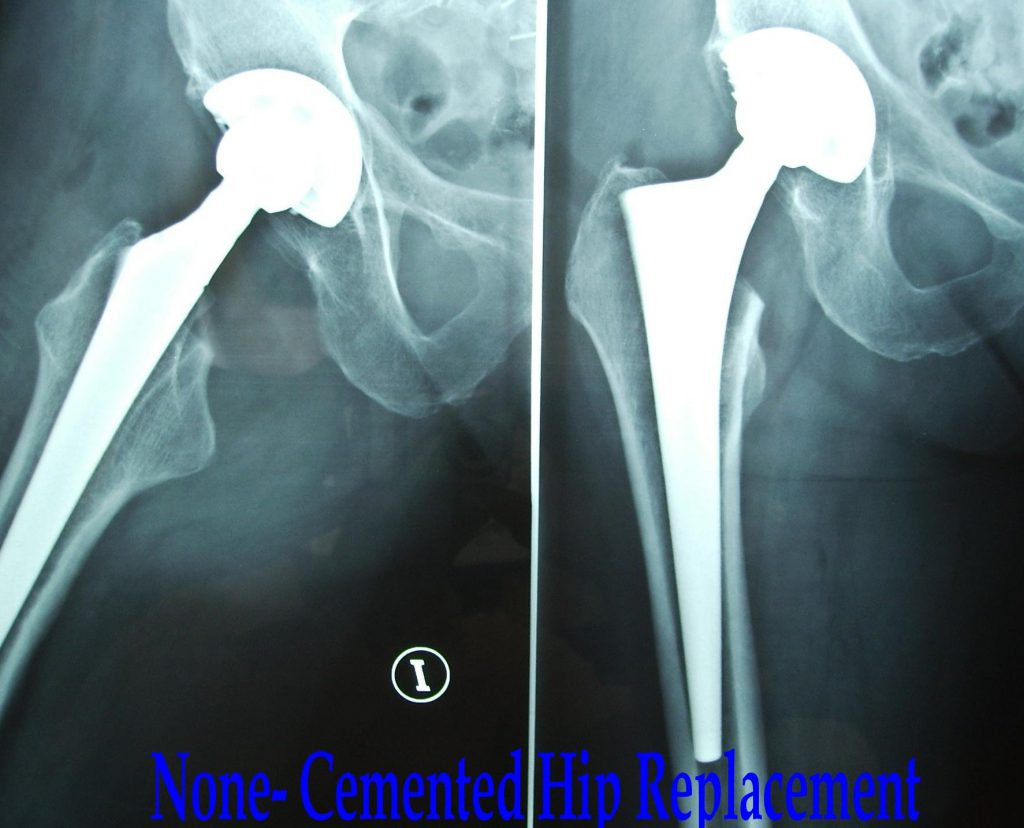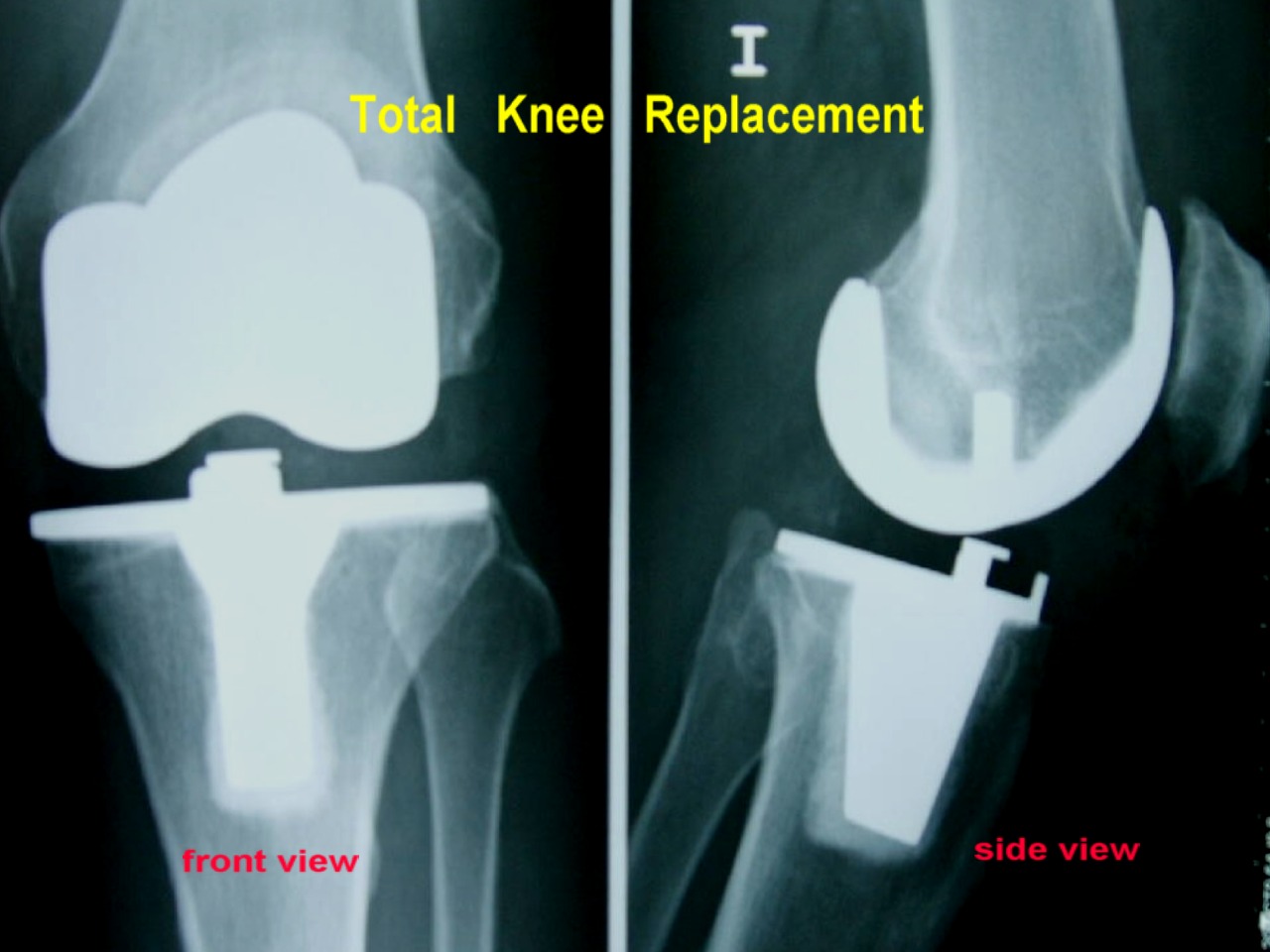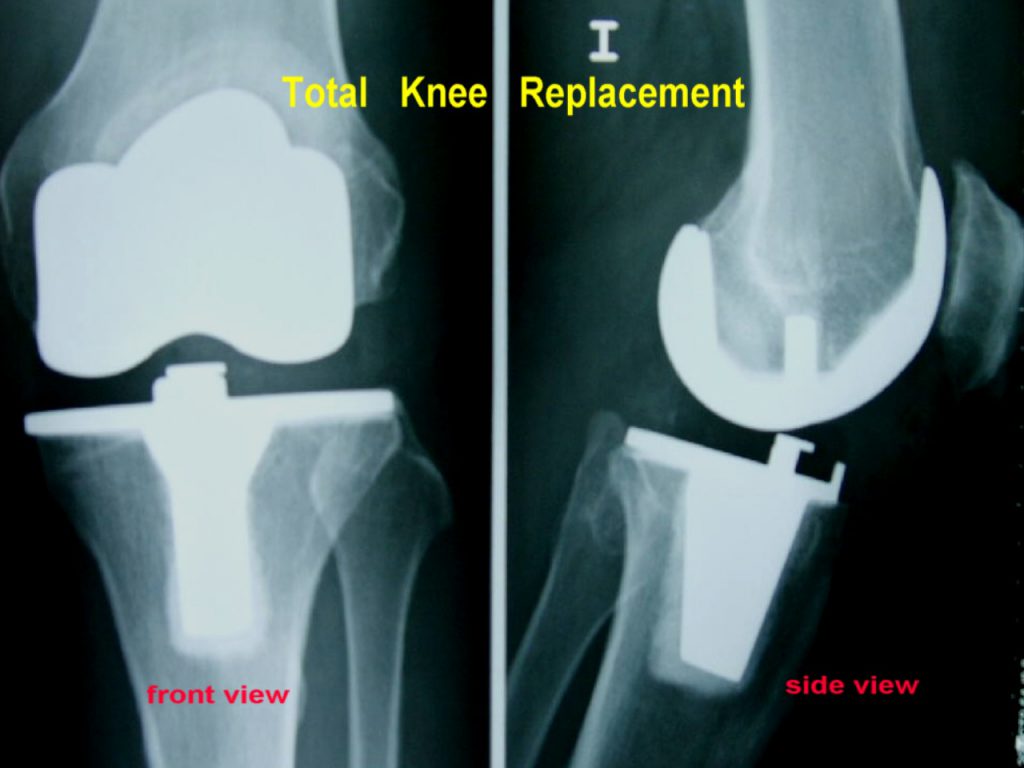 Joint replacement surgery is the very last option to help with the pain caused by a worn out joint. Once pain killing medication, injections, physiotherapy and other treatment options for a painful joint are not having the desired effect any more, or when radiographic images of the joint have shown that the joint is indeed completely worn out. The most often substituted joints are by far the hip and knee, followed by the shoulder and ankle joint. Orthopaedic surgeon Dr. Alf Neuhaus has been performing joint replacements for many years, in particular hip and knee replacements and ankle replacements. Those surgical procedures can be performed either under general anaesthetics or under so called epidural – an injection of local anaesthetic into the lower spinal canal numbing your body completely from the waist downwards. The surgery itself takes between 90 – 120 minutes, hospital stay about 3-4 days, after which you would be discharged home walking with the aid of two crutches, but full weight bearing through the operated leg.
Orthopaedic surgeon Dr. Alf Neuhaus and his UK- trained physiotherapist would come in every day, including weekends and bank holidays. Further follow ups for wound control, suture removal, check X-rays and joint mobilization would be performed in the facilities of Clinica SANDALF following hospital discharge.
Surgical techniques and prosthetic material have advanced dramatically in the last two decades or so. They are allowing the immediate use of the replaced joint from day one on, and increasing the life span of the artificial joint significantly. This allows for full weight bearing onto the replaced joint from the first day on, and they should last at least 20 years.
Usually the total joint replacement is 'reserved' for the patient 65 years and older, but sometimes there might be the need to operate on a join in the younger patient. In case of early degenerative changes in a knee joint a so called 'half knee replacement'  – uni-compartmental knee replacement – would be the option. In case of the hip being worn out the hip resurfacing procedure would be the treatment of choice. Orthopaedic surgeon Dr. Alf Neuhaus has been performing these procedures for many years.
If you are a UK- citizen you are entitled to a refund of the costs for the surgery by the UK NHS of up to 80%. Our team would be very happy to assist you with the paper work. Please be aware that it is yet not clear if this NHS support would still be available after the Brexit.
Get in touch with us if you would like more information regarding joint replacement.
Private Hospital
The private hospital used by UK-trained orthopaedic and trauma surgeon Dr. Alf Neuhaus is about 10 minutes' drive away from his out- patient clinic Clinica SANDALF. This modern and fully equipped private hospital has all facilities needed, 4 state of the art operating theatres, intensive care unit and 24h on-call medical staff and physicians. All rooms are equipped with TV (Spanish, English, German), WiFi and an on-suite bathroom. 
The friendly and helpful staff speaks English, and orthopaedic surgeon Dr. Alf Neuhaus and his UK-trained physiotherapists will come in every day of your stay to look after you (wound control, pain medication, arranging further tests if needed, joint mobilization, etc.). Further follow ups for wound control, suture removal, further investigations like X-rays, joint mobilization and other will be performed using the clinic facilities following hospital discharge.
Please don't hesitate to get in touch with us should you have any further questions or to make an appointment.