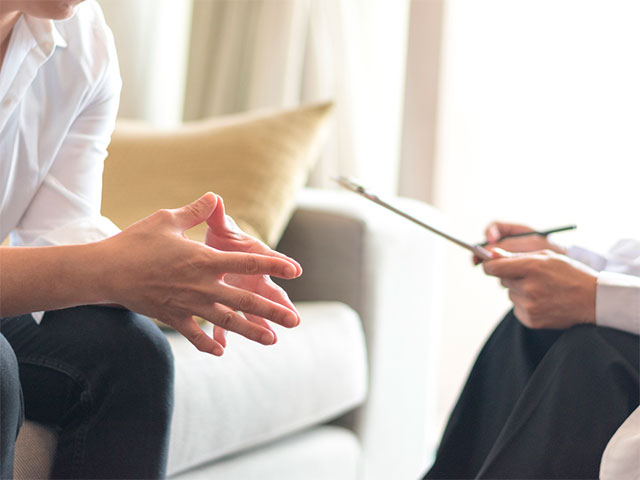 Christie Nicholas has been trained and practiced counselling and psychotherapy for many years in the UK.
She can advise those who may need some emotional support while going through a difficult phase in their lives and can help guide them back into a more secure and clearer state of being and living by giving tools to release old or new emotional blocks, trauma, that may be standing in the way or affecting the person's happiness or contentment.
She employs a combination of listening, exercises, possibly using Art therapy in some cases, and The Journey work.
Counselling Explained
Counselling is a type of therapy that takes place in a trusted and confidential environment, whereby a person is able to talk about their feelings and emotions.
A counselor is a person trained to listen by placing themselves in the point of view of the person being counselled, thereby helping to deal with issues that are causing emotional pain. Counselling is aimed at helping with many mental health conditions, including:
depression and anxiety
some personality disorders,
obsessive compulsive disorder,
post-traumatic stress disorder,
bereavement,
long-term illnesses,
eating disorders.
Private Hospital
The private hospital used by UK-trained orthopaedic and trauma surgeon Dr. Alf Neuhaus is about 10 minutes' drive away from his out- patient clinic Clinica SANDALF. This modern and fully equipped private hospital has all facilities needed, 4 state of the art operating theatres, intensive care unit and 24h on-call medical staff and physicians. All rooms are equipped with TV (Spanish, English, German), WiFi and an on-suite bathroom. 
The friendly and helpful staff speaks English, and Dr. Alf Neuhaus and his UK-trained physiotherapists will come in every day of your stay to look after you (wound control, pain medication, arranging further tests if needed, joint mobilisation, etc.).