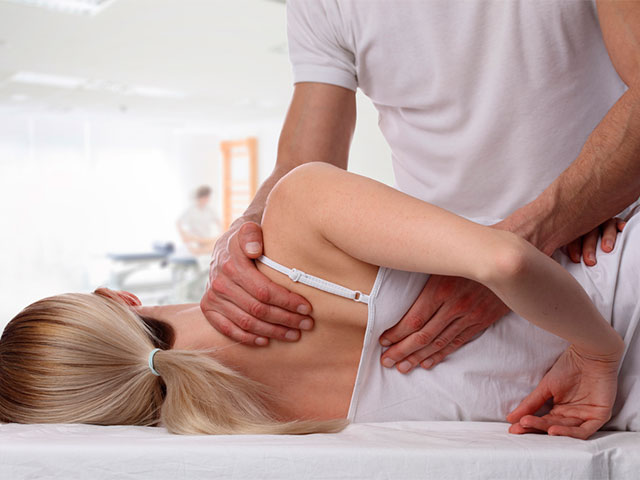 Both osteopaths in our team have been trained and have worked for several years in the UK. They use osteopathic approaches as well as cranio- sacral therapy options to treat muscular problems, joint stiffness, neck – and back pain and tissue contractures.
They have a vast experience applying either manipulation or mobilization techniques. The benefit of having digital radiographic imaging available allows to immediately clarify the safeness of those treatment options before applying them.
Osteopathy Explained
By moving, stretching and massaging a person's muscles and joints, Osteopathy aims to detect, treat and prevent health problems including back pain, neck pain, arthritis and sports injuries.
The treatment finds its roots in the principle that well-being depends on the smooth and correct functioning of an individuals' bones, muscles, ligaments and connective tissue. Osteopaths use physical manipulation, massage, and stretching with as aim:
increasing the mobility of joints,
relieving muscle tension,
enhancing the blood supply to tissues helping the body to heal.
Private Hospital
The private hospital used by UK-trained orthopaedic and trauma surgeon Dr. Alf Neuhaus is about 10 minutes' drive away from his out- patient clinic Clinica SANDALF. This modern and fully equipped private hospital has all facilities needed, 4 state of the art operating theatres, intensive care unit and 24h on-call medical staff and physicians. All rooms are equipped with TV (Spanish, English, German), WiFi and an on-suite bathroom. 
The friendly and helpful staff speaks English, and Dr. Alf Neuhaus and his UK-trained physiotherapists will come in every day of your stay to look after you (wound control, pain medication, arranging further tests if needed, joint mobilisation, etc.).